A new joint school to open in Blind River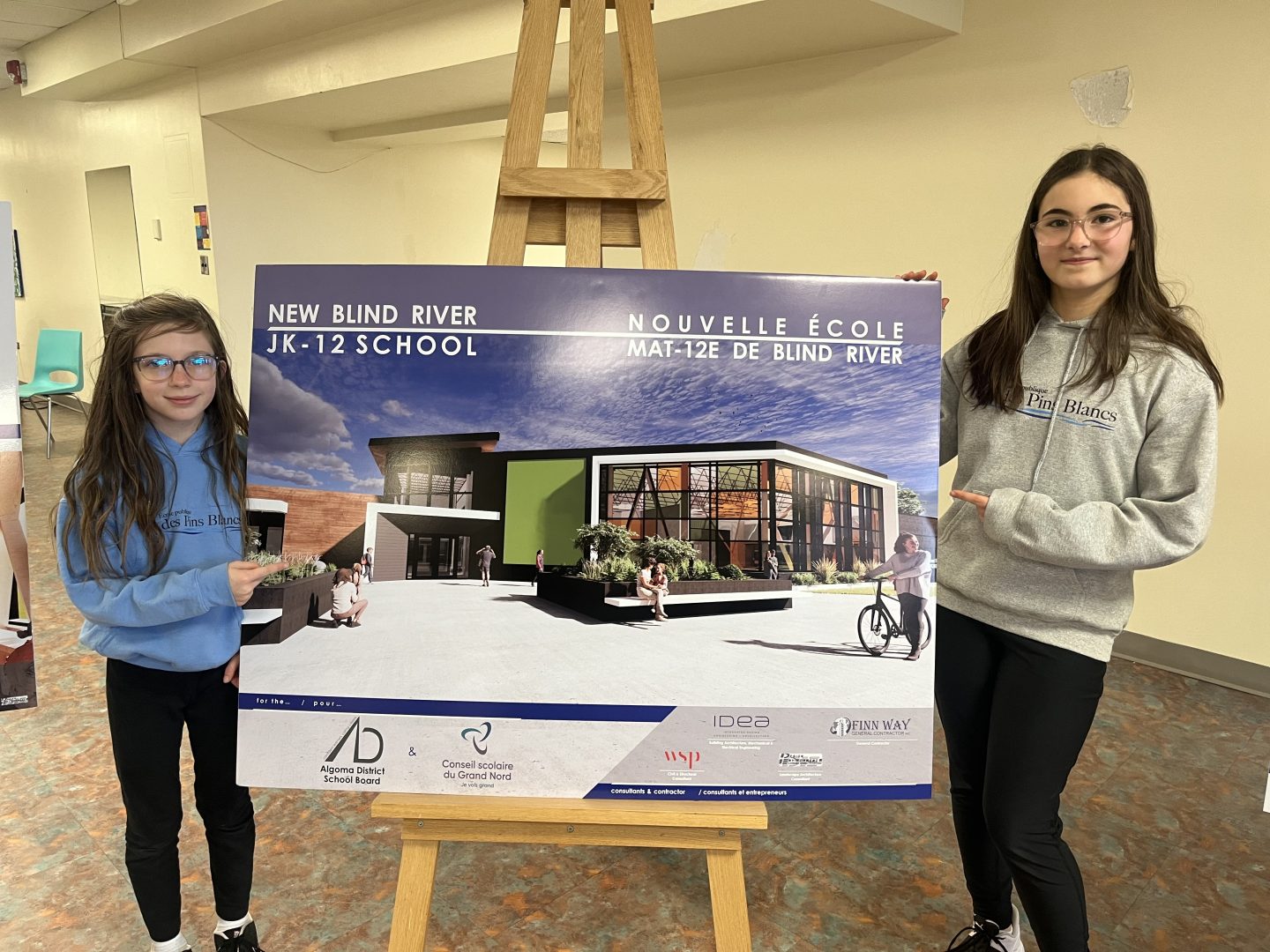 A new joint school to open in Blind River
Conseil scolaire du Grand Nord is pleased to annonunce the opening of a new joint school in Blind River in collaboration with the Algoma District School Board. The provincial government has provided nearly $50.5 million in funding to make this alliance a reality.
According to Education Minister Stephen Lecce, the new Blind River Joint School will feature state-of-the-art technology, sports, extracurricular activities and clubs for students and parents alike.
Director of Education Sébastien Fontaine adds "The Conseil scolaire du Grand Nord is pleased to be working with the Algoma District School Board on this joint project. This new school construction project will enable us to offer inclusive and comprehensive school programming in a welcoming environment that will meet the needs of students, parents and the entire Blind River community. The Conseil scolaire du Grand Nord thanks the Ontario government for facilitating this initiative, which will enable both school boards to offer quality education in a modern and innovative environment."
Situated in the heart of Blind River, the new joint school will be located at 158 Youngfox Road. Construction of this new joint school facility will begin shortly.
Recognized for its keen sense of innovation and openness to the world, Conseil scolaire du Grand Nord offers a French-language public education of the highest quality in fifteen elementary schools and eight secondary schools in the communities of Markstay, Noëlville, Greater Sudbury, Blind River, Elliot Lake, Sault Ste. Marie, Wawa, Dubreuilville, Marathon, Manitouwadge, Longlac and Thunder Bay.
-30-
Carole Dubé, Director of Communications
Carole.dube@grandnord.ca
705 929-3117