L'École secondaire Hanmer celebrates its 50th anniversary this weekend!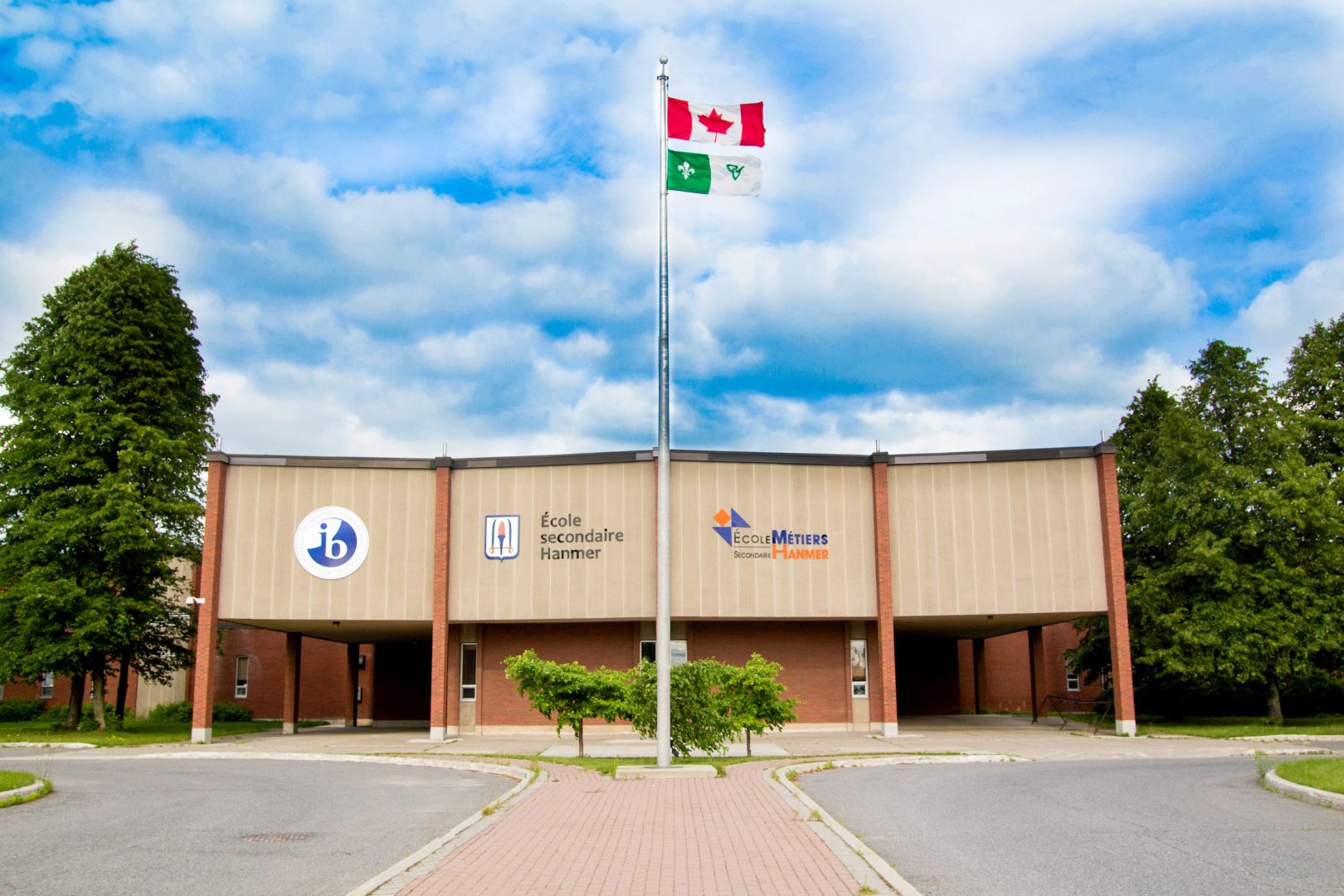 L'École secondaire Hanmer will be celebrating its 50th anniversary in style on June 9 and 10. A number of festivities are planned to mark this long-awaited event.
In 2020, due to the pandemic, l'École secondaire Hanmer had to postpone its festivities. The organizing committee has been hard at work planning and staging the event, and it's almost showtime!
Over the past fifty years, many students have passed through the doors of l'École secondaire Hanmer. These students have carved out a place for themselves locally, provincially, nationally and internationally, and now reside all over the world. Many have moved to another city, province or even country. We're pleased and excited to confirm that alumni from all over the world will be taking part in what promises to be a most memorable weekend. This list includes, but is not limited to, people from Nova Scotia, Alberta, Saskatchewan, the United States and even Austria.
An alumni staff dinner at Cousin Vinny's will kick off the celebrations on Friday evening. Following dinner, the festivities will continue at the school with a wine and cheese reception and a performance by the band Stillwell. The evening will be hosted by none other than artist Stef Paquette.
A golf tournament at Monte Vista Golf Club in Val Caron is scheduled for Saturday morning at 9 am. The golf tournament will be followed by a barbecue and a show by the group Arquenciel. The evening begins at 7 pm, with hors d'oeuvres and a performance by the group Nacho Jam featuring Dayv Poulin.
Tickets are on sale and range from $10 to $70. Different packages are available for the weekend. Ticket options can be found at Eventbrite.
It's not too late to join the festivities! Gather your friends and reconnect with the old Sabres! Once a Sabre, always a Sabre!
Recognized for its keen sense of innovation and openness to the world, Conseil scolaire du Grand Nord offers a French-language public education of the highest quality in fifteen elementary schools and eight secondary schools in the communities of Markstay, Noëlville, Sudbury, Blind River, Elliot Lake, Sault-Sainte-Marie, Wawa, Dubreuilville, Marathon, Manitouwadge, Longlac and Thunder Bay.
-30 –
Jason Marier
Communications Officer
705 670-7600