Conseil scolaire du Grand Nord celebrates Pride Month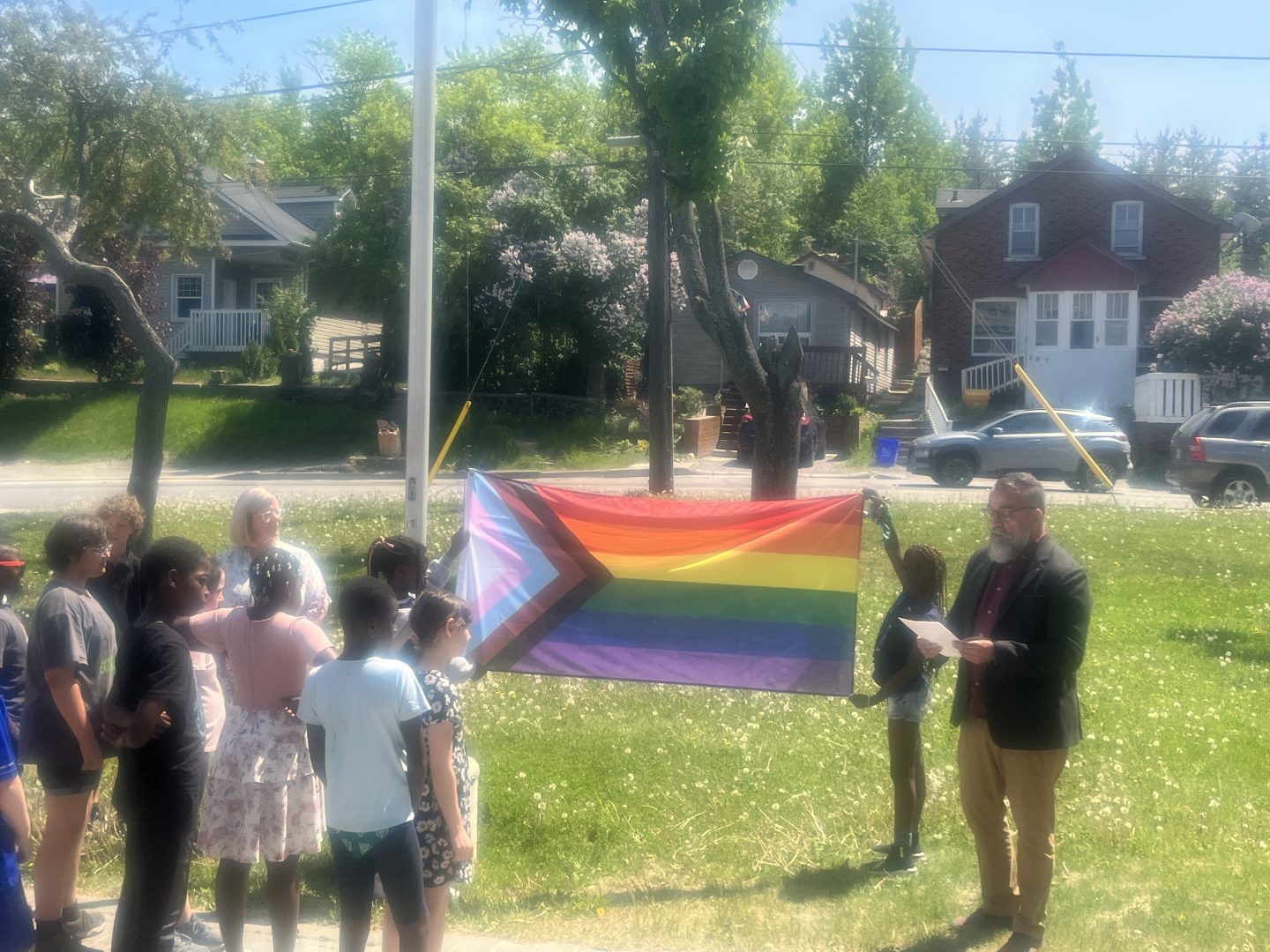 In the spirit of brotherhood, acceptance and living together, the Conseil scolaire du Grand Nord and its schools raised the rainbow flag today to mark the start of Pride month in Ontario and around the world.
At Conseil scolaire du Grand Nord, it is a time to celebrate our differences, diversity and inclusion, and to highlight the resilience and achievements of the 2SLGBTQ+ community.
Open to the world, the Conseil scolaire du Grand Nord values the uniqueness and authenticity of every member of its staff and every student who attends one of its schools. At the Board, every person, student and staff member is welcomed, accepted and given a place to grow.
Over the course of the year, the Board organized gender diversity sessions for all staff members. Activities also took place in schools to raise awareness of an inclusive and supportive society for all.
The Board is committed to providing a safe and healthy environment in which every member of the school community can be themselves and realize their full potential. At Conseil scolaire du Grand Nord, we believe in an open and inclusive world. Together we think BIG!
Recognized for its keen sense of innovation and openness to the world, Conseil scolaire du Grand Nord offers a French-language public education of the highest quality in fifteen elementary schools and eight secondary schools in the communities of Markstay, Noëlville, Sudbury, Blind River, Elliot Lake, Sault-Sainte-Marie, Wawa, Dubreuilville, Marathon, Manitouwadge, Longlac and Thunder Bay.
-30 –
Carole Dubé
Director of communications
705 929-3117